BOARD OF DIRECTORS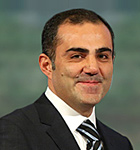 Fırat Çeçen
Chairman
Fırat Çeçen was born in Ankara in 1972. He graduated from the Construction Engineering department of the Middle East Technical University in 1994....
Read More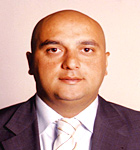 Murat Soğancıoğlu
Member of the Executive Board
Murat Soğancıoğlu graduated with bachelor and master's degrees in Business Management from METU University in 1995. From 2006 onwards, he assum...
Read More